Simple Shared Healthcare Limited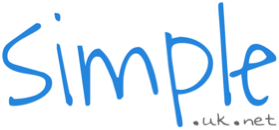 Design and promote the use of multi-award winning closed loop messaging personas with safe, evidence based, familiar techniques and methods to help patients engage with, and adhere better to, shared clinical management plans between clinician contacts. The simple and intuitive technology, operates automatically connecting patients to a friendly persona ( 'Florence' (UK), 'Annie' USA' or 'Edith' (Australia)) using mobile phone, apps, landline or even Bluetooth devices.
Operating with an NHS Simple Telehealth license, SSHC partners with member organisations providing education, coaching and support to increase members capabilities to innovate with Simple Telehealth & related technologies including Florence, Annie and Edith for the benefit of the patients and users they serve.
The Health Foundation: "A simple to use system with a big personality."